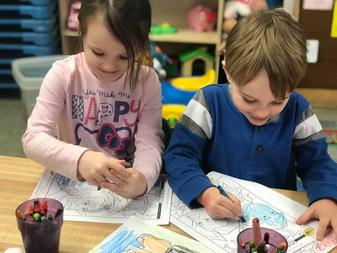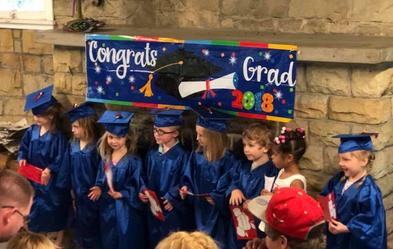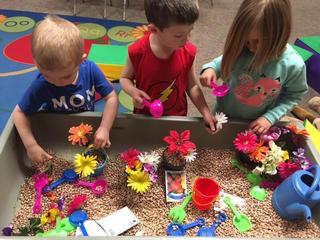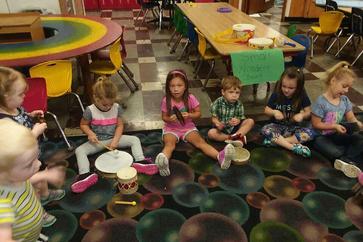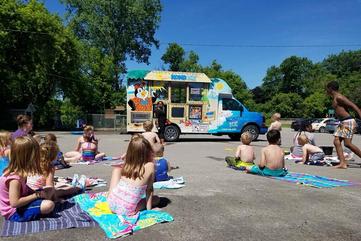 Why A Quality Preschool Education Is Worth It For Your Child And How It Can Set Them Up To Be Healthy Adults 
by Leslie Schreiber and Lea Nesbitt
More and more, public school systems are jumping aboard the preschool train, adding public preschool programs to their K-12 public education, with amazing state funds to back it up. And nearly 100% of the time, you'll notice these preschools carry 5-star ratings through Ohio Step Up To Quality, the highest awarded rating in the state. It seems like a great idea – I mean, you're preparing to send your child to public school anyway, right? So why not public preschool too? Well, you may be surprised to learn that small center-based preschools have many advantages over public preschools.
First, let's discuss Ohio Step Up To Quality and what a 5-star rating means. It's the highest rating attainable through the Ohio Jobs And Family Services program and can mean a huge difference in care and education for your child. It's also the rarest achieved rating in the state among privately owned and smaller centers. In fact, only 28% of childcare centers and preschools in Ohio have a rating at all.  A 5-star rating is achieved by meeting and exceeding the standards set forth by the program in the areas of quality in education, development, and care: teachers  hold at least an associates degree in education or related fields and continually receive ongoing education; low staff/child ratios; individual education plans, as well as group plans that meet every child's developmental needs; professional development plans for every staff member and twice-annual observations; annual center self-assessment; regular family meetings, events and notifications on their child's progress;  and active community involvement. All centers with a 1, 2, 3 or 4-star rating have proven their superior quality as well. For a complete list of program qualifications, check out: http://www.earlychildhoodohio.org/sutq.stm 
A quality preschool education, especially through programs that meet 4- and 5-star rating requirements, is valuable for many different reasons, including helping children master academic basics, practice responsibility, and learn social skills needed to enter and complete kindergarten successfully. What some parents may not realize is children are learning skills in preschool that they'll use for the rest of their lives and that will set them up to be successful and healthy adults. Many experts agree that age 3 is a big and important age for children to learn and discover, with effects that last well into adulthood.
In a small-center preschool, not only is your child being cared for in a warm and nurturing environment, but they are forging important relationships with teachers, other students, and parents. Many small centers who have preschool also have daycare included in the price and can care for your child from infancy through middle school. That means your child will learn and grow with the same teachers, caretakers, and children for the first 12 years of their life – a wonderful foundation of stability and camaraderie for any child. This becomes your child's community:  people your child will have known their whole life. Center-based care can also be a warmer, more intimate environment compared to the steel and concrete hallways of public schools.  A child will flourish at an early age in an environment that feels more like home, surrounded by people they know and trust. And by sending your child to a small, center-based preschool, they spend 2 less years in the public-school system potentially falling through the cracks and instead spend 2 great years in a small classroom getting individual attention based on their needs.
With a small center-based preschool, you also have more control over your child's transportation.  Imagine how big and scary a school bus appears the first time to a  three-year-old.  Or what your child might inadvertently learn from the much older children on the bus. Many high-quality preschools also offer daycare, so it's possible to drop your child off before preschool and pick them up after, making a much more convenient day for you and your child. Not only that, small centers are there for your child all year long, including summers, holidays and seasonal time off from public school.
A high-quality center-based preschool will also make sure that your child learns to become independent. The idea is that your child is not only academically ready for kindergarten but physically, emotionally and mentally ready for kindergarten. Preschool makes sure your child can tie their shoes, zip up their coats, remember hats and gloves, know when to use the restroom, and walk everywhere on their own.
Another benefit to quality preschool programs is that there is less use of televisions, tablets, computers or any devices while children are learning. It's extremely important for children to not only take a break from the addictive blue glow of the devices but to learn how to interact socially with each other and play together using their imaginations. A huge part of quality preschool programs is social and emotional development. Studies have shown that children who participate in a quality preschool program see lasting effects well into adulthood, like healthy self-esteem, strong self-reliance, completion of post-secondary education, job retention, higher wages and more. These same children are less likely to be arrested, less likely to struggle with substance abuse, and raise their own children with improved parenting practices.
What about children with special needs? In a 4 or 5 Star program, every child receives an entrance screening AND yearly screenings. Every child has an independent education plan and teachers make sure that YOUR child gets exactly what they need to develop at a pace that's appropriate for them. Because a small center screens so often and spends so much time with your child, teachers can catch when or if your child shows signs of special needs, disability, or need more one-on-one attention for particular lessons. Centers with degreed teachers who receive continuing education are structured to understand the signs of a struggling child and how to help them work through it. While it's true that public schools receive special state funding for working with and educating special needs students (which goes towards paying a hefty salary for their teacher and not your child specifically), a small center is able to spend more time with your child working with them from infancy to middle school, creating trusting relationships and sustaining consistency when a disability or special need can become scary and unknown.
The last important aspect of sending your child to a local center-based preschool is that you'll be using, supporting and stimulating your local city economy. Your dollars go directly to your children and their care providers. Small, center-based preschools can be more flexible and accommodating of families' needs than public schools, which must treat everyone the same. 
As you will read in the articles listed below, numerous studies have established that early childhood education matters a lot, not just during the school years but for a child's entire life.  Small center-based facilities with high standards provide a safe, warm, personalized, flexible child-centered place for children and their families to grow into their full potential.
Sources and Extra Reading Material:
www.parents.com/toddlers-preschoolers/starting-preschool/curriculum/why-preschool-matters/

www.washingtonpost.com/news/answer-sheet/wp/2015/09/01/the-decline-of-play-in-preschoolers-and-the-rise-in-sensory-issues/?noredirect=on&utm_term=.ef9b7d622d07

www.intellectualtakeout.org/article/harvard-study-shows-dangers-early-school-enrollment

www.vox.com/platform/amp/future-perfect/2018/10/16/17928164/early-childhood-education-doesn't-teach-kids-fund-it

http://www.nbcnews.com/id/43345259/ns/health-childrens_health/t/low-income-kids-who-go-preschool-do-better-adults/

https://www.npr.org/sections/ed/2017/05/03/524907739/pre-k-decades-worth-of-studies-one-strong-message

https://www.rwjf.org/en/library/research/2016/03/can-early-childhood-interventions-improve-life-outcomes-.html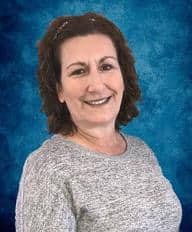 Leslie Schreiber has a BS in Early Childhood Education, specializing in children aged zero to  five. She has over twelve years of experience as a preschool teacher and administrator,and is the owner and President of Small Wonders Discovery & Learning Center. In addition, she is a member of the Early Childhood Education Advisory Committee at the Mahoning County Career and Technical Center. 
Lea Nesbitt is the marketing director for Small Wonders Discovery & Learning Center, and has been a substitute teacher in Trumbull County. She holds a BA in Telecommunication Studies, is the owner of Green Angel Productions, and an aunt to 6 crazy kiddos.